In this section,we would like to introduce our business situation, technology and products.
Infectious diseases among Shrimp farm in Southeast Asia
Detect at an early stage and prevent damage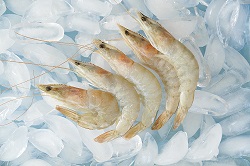 In shrimp farms, a large number of shrimps are cultivated. If one is infected, it spreads to the all shrimps in the same pond and the damage to shrimp farms is enormous. In order to deal with this problem, it is necessary to check regularly but examination takes time and labor. In addition, until results are obtained farmer cannot be relieved during that time.
However, from now on, farmers will be able to know the results sooner. A simple inspection kit using C-PAS will be introduced.
This project began with a Japanese merchant who is familiar with shrimp farm issues. He was looking for a way to solve this problem and met C-PAS.
C-PAS is a strip - like test paper that can easily check amplified genes by visual inspection, and anyone can easily use it without special knowledge.
Currently, detection was conducted by examiners with specialized skills and with a dedicated machine, but from now on, thanks to C-PAS, result can be known easily and more quickly.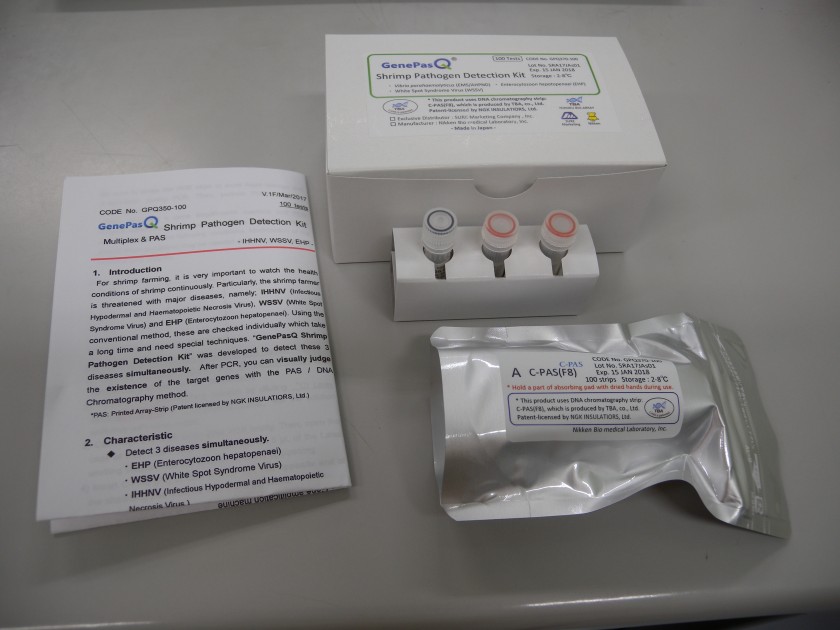 A seminar was held so that inspectors who actually use this test kit can understand how to use. An R & D staff from TBA joined the seminar as a lecturer.
We received the opinion from the people who took seminar such as
- Easy to use
- It is easy to judge because of a blue line appearance
- It is a small test paper but amazing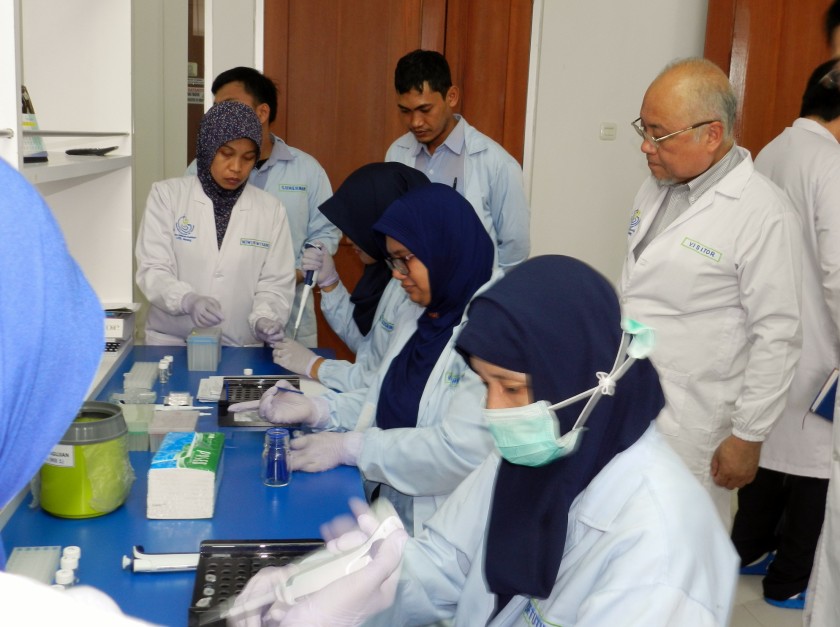 At this inspection center, a lot of inspections have to be done every day. Furthermore, currently, PCR and electrophoresis were carried out for each target pathogen for each specimen. When using C-PAS, multiple pathogens can be detected with one C-PAS at the same time. It means that C-PAS method can save a lot of time and effort.
Through the supply of C-PAS, TBA wants to be helpful at where there is a need. As in this case, C-PAS is perfect for the case such as, many specimens, high sensitive inspection and simple tests.
We are proud that we have contributed to making our client's business safer and more efficient.
TBA co.,ltd.